Satusteam™ by Weedtechnics

Take an in-depth look at Weedtechnics Satusteam™ Technology.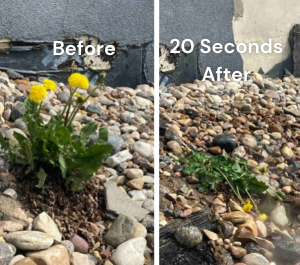 Satusteam™ Technology
was developed by Weedtechnics in 1999 and has continued to evolve over the past 20+ years, providing weed control solutions suited for any industry looking to elminate or reduce chemical usage such as: Landscaping Contractors, Schools, Universities Municipalities, Agricultural Growers and others.
Satusteam™ is a unique combination of saturated steam and boiling water that is applied at low pressure for maximum transfer of heat. The weeds wilt within seconds and dry up quickly, providing a fast effective chemical free weed control solution that can be used almost anywhere. Keeping the chemicals out of our soil and water systems.
What are some of the benefits of using Satusteam™?
KEEPS HARMFUL TOXINS OUT OF OUR SOIL AND WATER
BREATHE EASY, IT'S JUST STEAM
WATER YOUR WEEDS AND IMPROVE YOUR SOIL QUALITY
STICK TO SCHEDULES WITH SATUSTEAM™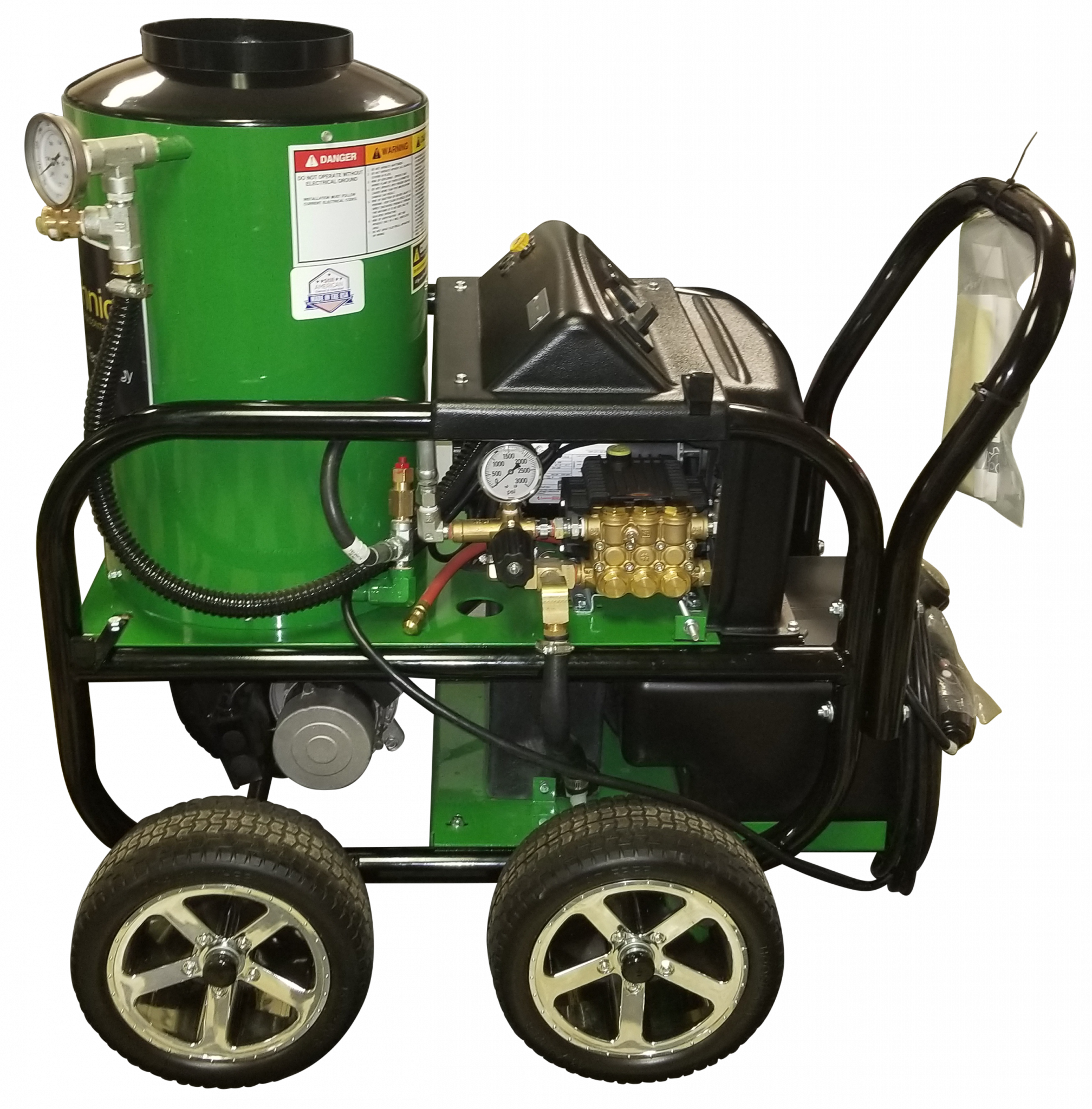 The Green Ninja Stealth is the most affordable, compact and manoeuvrable unit available. Simply connect a water source, plug into an outlet and away you go killing weeds with Satusteam™ while keeping your property herbicide free.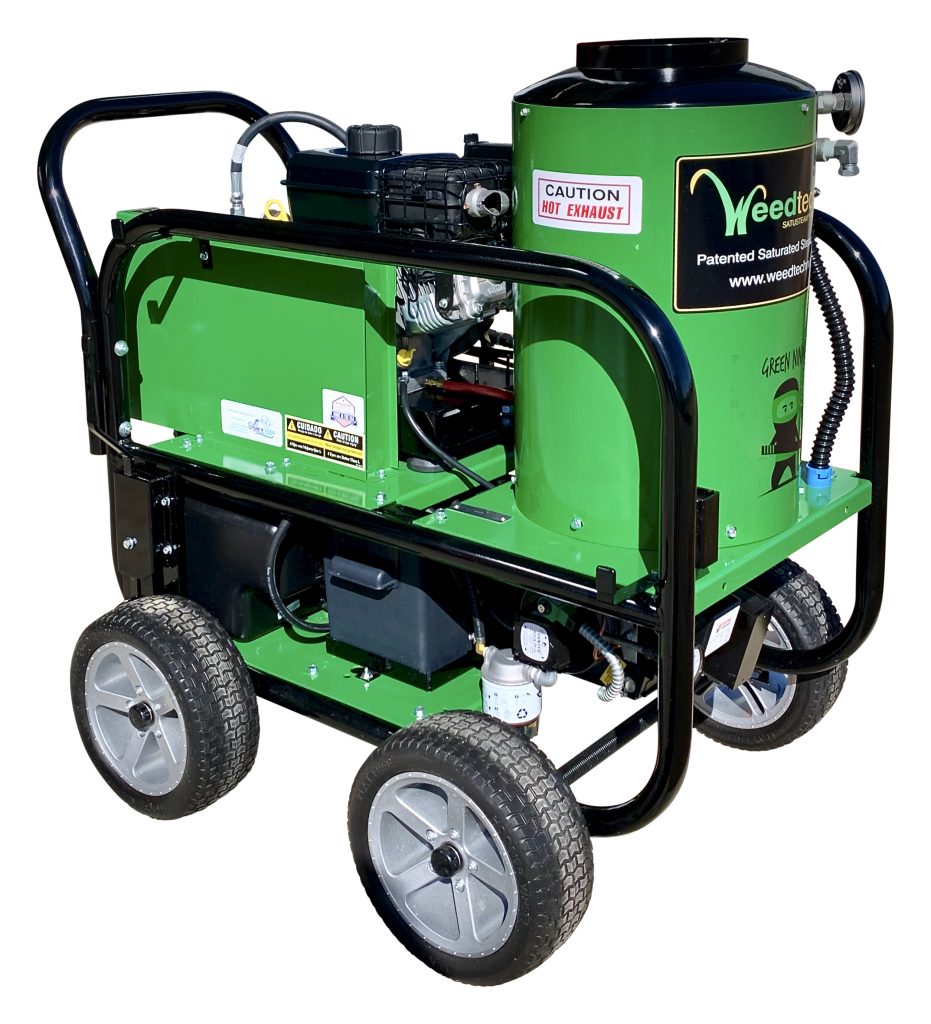 The Satusteam ™ Green Ninja Pro is a compact Weedtechnics product with efficient and easy maneuverability, making it ideal for schools and nurseries. Connect the Green Ninja Pro to the tap and treat away.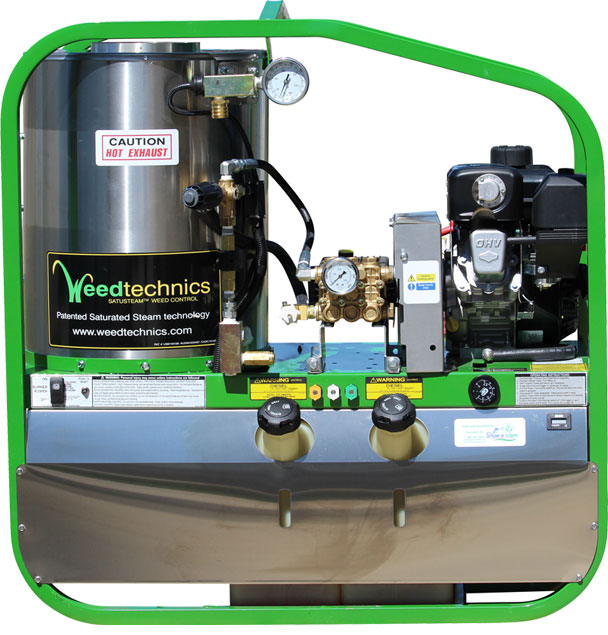 The SW800 model is deal for handheld application of Satusteam™ in municipal, commercial, or horticultural situations such as parks, garden beds, streets, and for smaller-scale organic growers. Available as a bare unit for simple mounting for the do-it-yourself buyers. Or have it supplied with a mini skid, tank skid, or trailer package to suit your needs..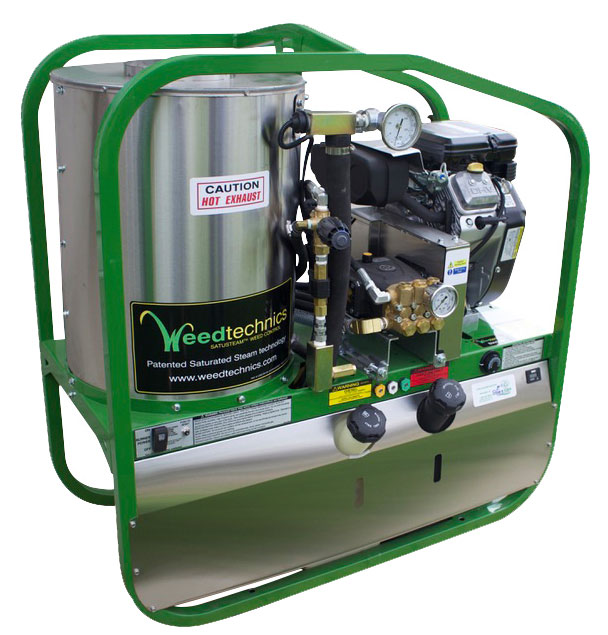 The SW900 is ideal for most horticultural applications such as vineyards, orchards, and row crops. It is also well suited to be used for municipal applications where dual applicator(s) may be beneficial.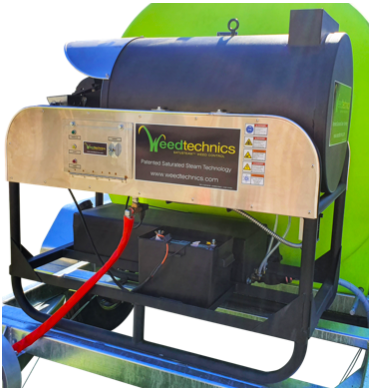 The SW2100 is base level Satusteam weed control machine for horticultural and agricultural set up. Rigged with the whole Weedtechnics weed control system, the SW2100 is a high-performing piece of equipment, capable of running combinations of multiple applicator heads (like the Orchard Head 120) and implements (like the Tracktech).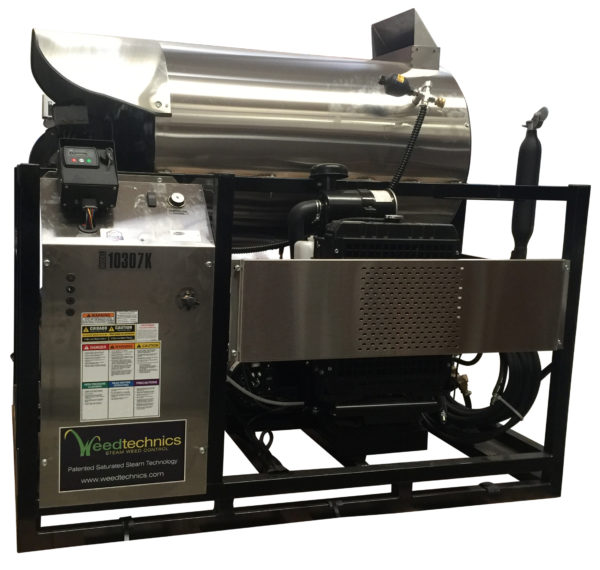 The SW3800KD has the capacity to deliver around 40L of Satusteam™ per minute, the SW3800 is one of our largest mighty weed control machines. It works with high-strength applicator heads and implements suitable for large agricultural operations.
Check out the Applicator and Accessories Page